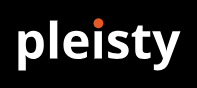 Pleisty was founded in 2011 with the intention to build an eCommerce recommendation engine that would make online shops more intelligent and easier to use. Since then, Pleisty has evolved into a dependable tool that helps marketers in small and large businesses alike to put their varied and unique ideas in practice. The core Pleisty team is situated in Bucharest, Romania, and London, UK.
Powered by modern machine learning algorithms on top of a modern scalable architecture, Pleisty uses collaborative filtering, behavior pattern detection, and real-time event analysis, to deliver truly relevant product recommendations anytime, anywhere.
Their mission is to create technology for the new age of intelligent commerce. To help them along this path, they use two guiding principles, humbleness and integrity.