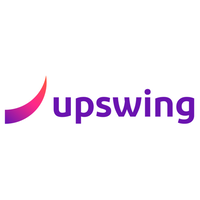 upSwing took Peter Drucker's "If you can't measure it, you can't manage it" principle so seriously that they surrounded themselves with vast amounts of data and a great deal of technology. This enables them to learn, adapt and constantly improve their performance in today's unpredictable, yet powerful, Search and Content Marketing environments.
Their data-driven approach brings the short-term benefits of paid advertising and the long-term rewards of inbound marketing together, steering towards their goal of outperforming any other digital marketing strategies.
Sharing their methodology with the world brought them a European Search Award for Innovation this year, thus recognizing the work upSwing has done in the past 4 years and further supporting their mission.
They provide:
Content marketing;
Native advertising;
Search engine optimization.