In the blink of an eye. The RedAI app.
RedAI consists of 3 key components: semi-custom made application, artificial intelligence algorithm (deep learning agents) and BDA (big data analysis) output for business intelligence.
---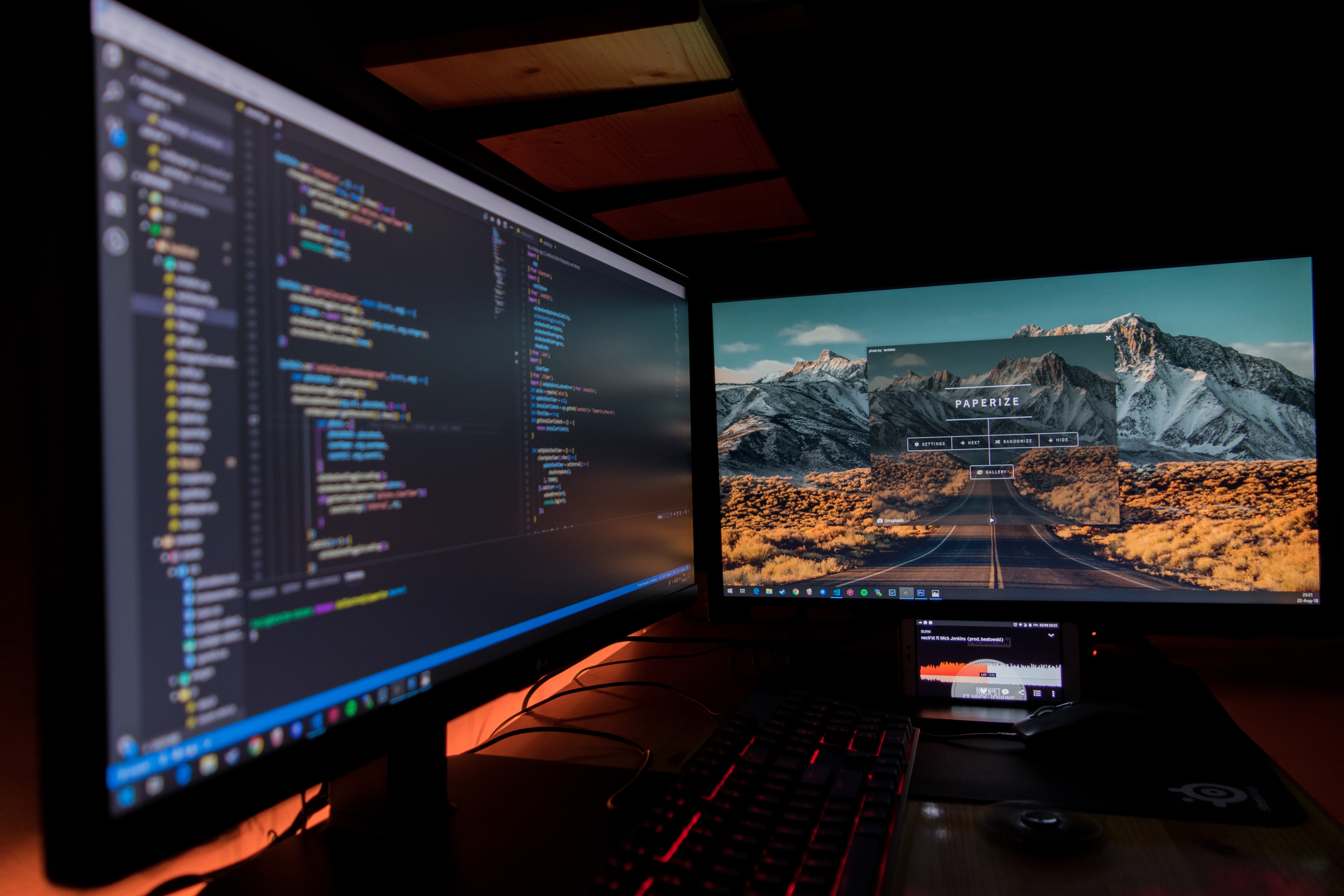 Semi-custom made application
The Application is a semi-custom made upon specific requirements of the client as features vary due to the client's needs and strategy, either in the RETAIL or HORECA segment.
---
Artificial Intelligence Algorithm (Deep Learning Agents)
This part is the key for project delivery and data processing as it enables the detection and classification of SKUs which is the main component in business process automation (BPA).
The Deep Learning Agents learn, with instructions from AI developers, to recognize every single SKU in various forms. It raises their competence in SKU recognition within 48-72 hours to +90% certainty.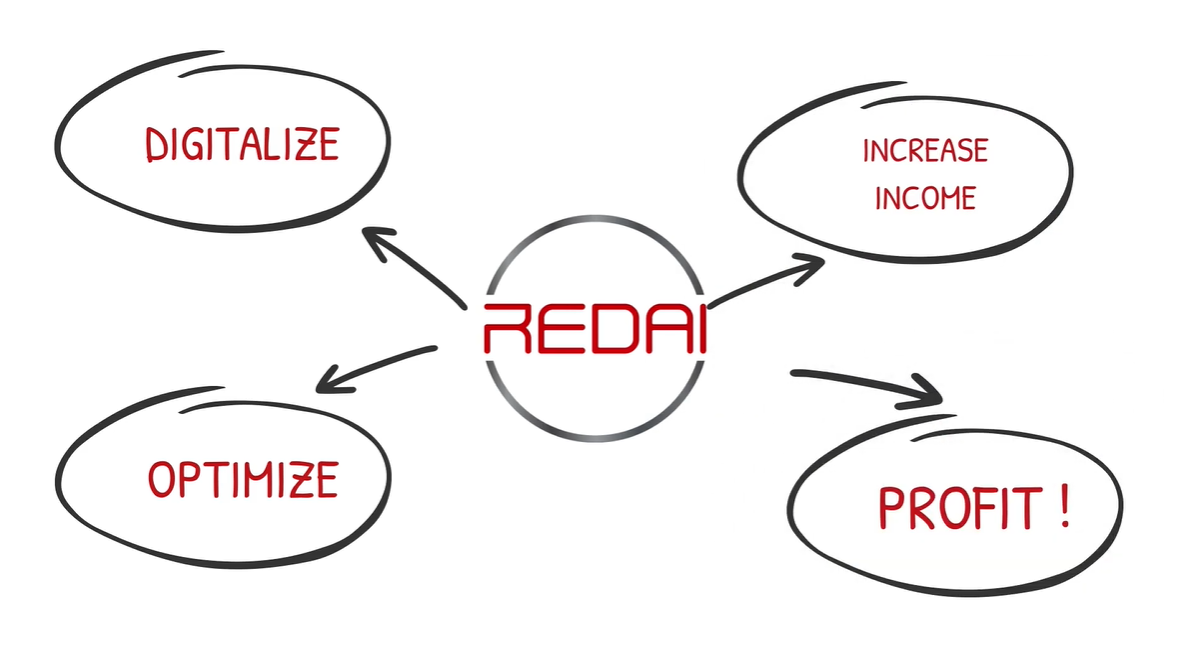 ---
Big Data Analysis
When the first two components are finalized, we deliver business intelligence data to the client, that data is crucial for their business development (Shelf market share, correlation with order management, data about the competition, etc.).
The benefits that this product offers to companies are numerous. Knowledge and understanding of how companies from this industry work can only truly be acquired by working within those companies.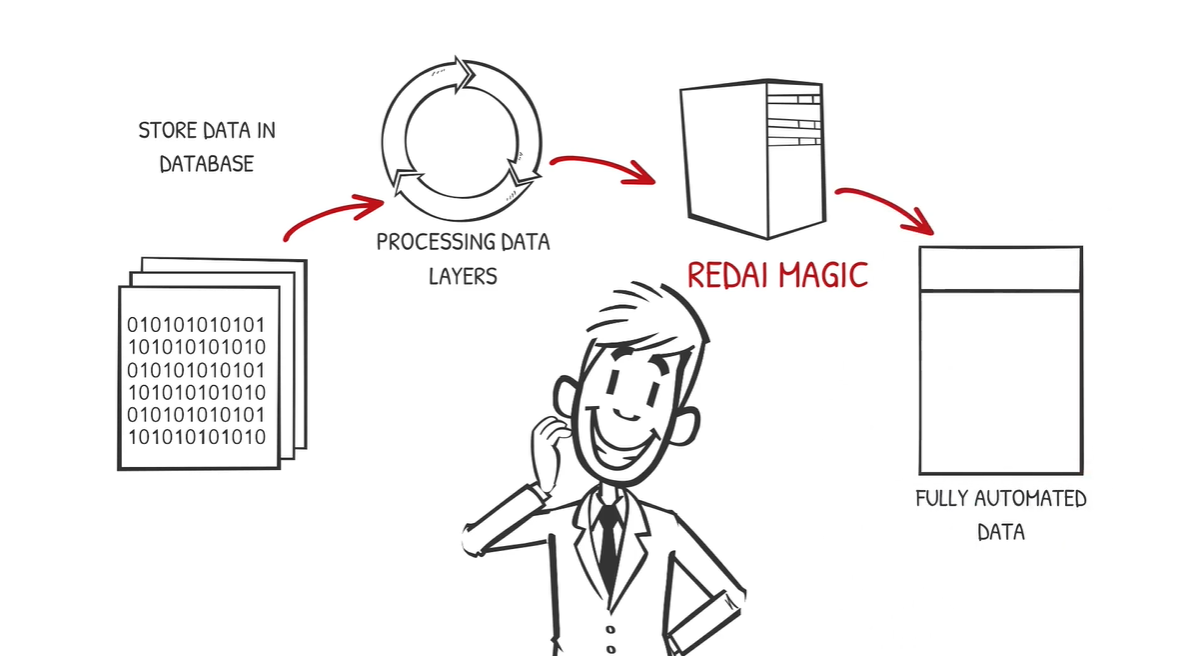 Key positive impacts that the client can gain from our product
➢ Contract compliance with RETAIL store
➢ Increased productivity of your sales force
➢ Competition analysis
---
Ready to expand your business with The RedAI app?
---
Contract compliance with RETAIL store
Although there are multiple types of contracts between suppliers and retailers, the two most common in the industry are market share and planogram. The market share-based contract is the one where a supplier buys a % of the generic shelf in their specific segment (sodas, beers, beauty, wines, electronics, etc.).
If there is a planogram type of contract, then that includes a market share in the section and a visual merchandising tool. (Planograms are detailed drawings of your store layout with special attention on product placement.) In any case, the current business process is completely manual and based on human detection. A sales representative measures and counts first face bottles then has to calculate the market share % and or planogram compliance. It takes a lot of time, it's not accurate, and they don't have automation in their process, either consistency in data analysis.
---
Increase of productivity of your sales force
As mentioned above, the sales force will have more time, which can enable companies to extend their KPIs towards employees, increase the number of daily visits or focus their time on more productive elements. With more focus on negotiating new SKU listings, brand awareness, store activation for impulsive sales, etc., productivity will instantly reflect in the client's revenue and volume.


Competition analysis
In the second development phase, once contract compliance automation is ensured, we focus on tracking, for example, the entire beer industry in a specific market.
---
Why RedAI?
Find out more about RedAI here, or contact us using the contact form below.
---