The Christmas season brings numerous challenges, as well as opportunities for e-commerce businesses. This year will be different from, let's say, 5 years ago, but it is still a special time for everybody. Nowadays, companies use a variety of tactics to attract customers to purchase their products. The e-commerce share of the retail market is high, and competition is tough.
We have prepared some tips that will help you plan correctly for Christmastime, so you will achieve your full potential, and boost your revenue accordingly. A good time to start applying these tips is right now.
---
1. Create a Digital Gift Guide
A Digital Gift Guide is an excellent way to help your customers plan gift-shopping. A gift guide makes the entire experience more personal and thoughtful. You can design an interesting guide that provides suggestions for different types of gifts so that everybody can enjoy a remarkable Christmas present.
Bonus tip: make your gift guide downloadable in exchange for contact information that you can include in your future communications.
---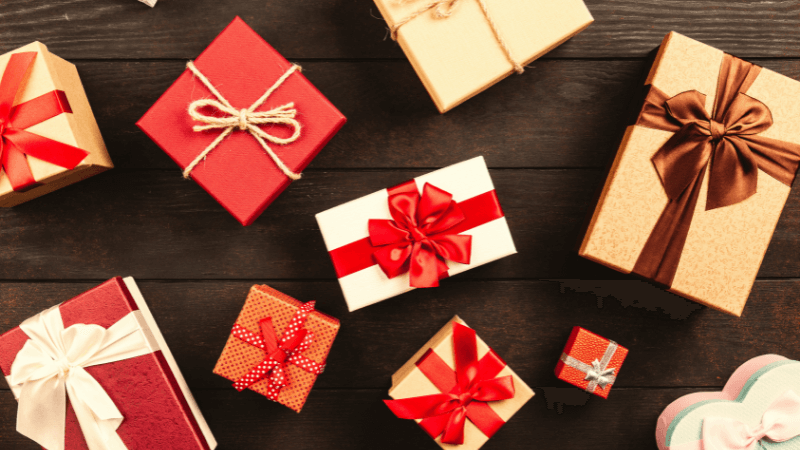 ---
2. Optimize the User Experience
First, ask yourself: why would you optimize the user experience? The answer is simple: because it enhances the visitor's satisfaction, and it significantly increases their trust on the website. This leads to more sales and more referrals to your website. A happy customer has a great chance of becoming a recurring customer.
According to an article published by Outbound Engine, acquiring a new customer can cost five times more than retaining an existing customer. Also, the success rate of selling to a customer you already have is around 60 or 70%, while the success rate of selling to a new customer is between 5 and 20%. Increasing customer retention by 5% can increase profits from 25% to 95%. Loyal customers are 5x as likely to repurchase, 5x as likely to forgive, 4x as likely to refer, and 7x as likely to try a new offering.
---
3. Create Product Bundles
Product bundles encourage customers to buy more. Bundling is the technique of grouping together multiple products and selling them as a single unit for one price.
For customers, buying a bundle is a way of getting goods that compliment one another, or that can be used together. Shoppers will appreciate you for relieving the headache that sometimes comes from decision-making, and you will generate more sales while saving on marketing and distribution. It's a win-win situation for everybody.
---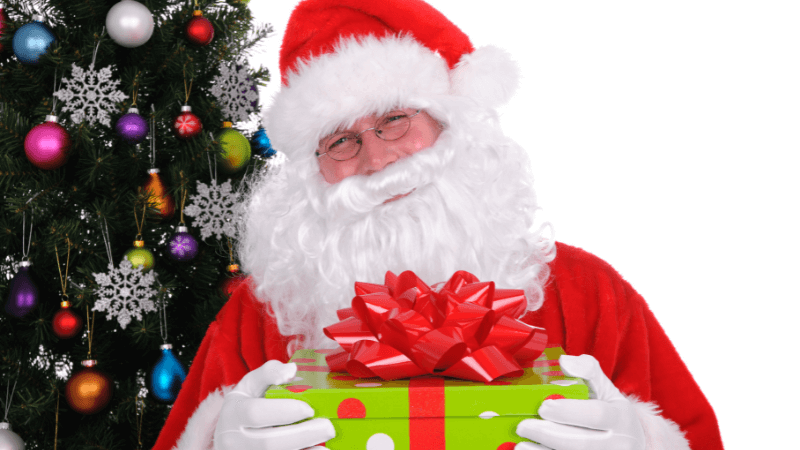 ---
4. Ensure Transparency for Delivery
When you're running an e-commerce business, you must know that customer's needs have changed a lot during the past few years. Considering the large number of online stores that they can choose from, customers had a change of attitude towards delivery, and now they expect a fast and reliable service.
You might be wondering: how can you ensure transparency for delivery?
offer real-time tracking for packages;
give your customers a variety of delivery options, and let them choose what fits best;
work with reliable logistics companies;
show shipping costs from the beginning, customers tend to abandon their shopping carts when they are not disclosed this information upfront.
---
5. Thoroughly Plan Your Stock
It's very frustrating for your customers to find a product they want, click on its page, and realize that it is unavailable. Your stock levels are going to fluctuate during the festive season, so you must ensure that you are prepared in case you run out of certain products.
Keep in mind that nowadays, during the coronavirus pandemic, it is harder to predict in the general logistics landscape.
Generally, you have two approaches when you plan your stock:
forecast-based;
consumption-based.
You don't need to choose a single method exclusively, just find a balance. First, take a look at your demand forecast (check KPIs, historical data, market predictions). Then you need to take your costs into account. Make sure you choose the right suppliers. Finally, store your goods efficiently, as this will optimize your order fulfillment workflows.
The final result of inventory planning is the improvement of customer satisfaction rate.
---
6. Add a Countdown Clock on Your Website
A visible countdown clock creates a sense of urgency and taps into the shopper's emotions. It attracts attention, boosts engagement, and encourages sales.
Using the scarcity effect is a way to create a sense of urgency and boost sales. The scarcity effect is, according to Convertize, "the cognitive bias that makes people place a higher value on an object that is scarce and a lower value on one that is available in abundance. Scarcity is associated in our brains with something positive, luxurious and exclusive, as we automatically assume that it is scarce because everyone wants or has already bought this product, and therefore it must be a good product." Basically, a product becomes more desirable when it is not readily available.
---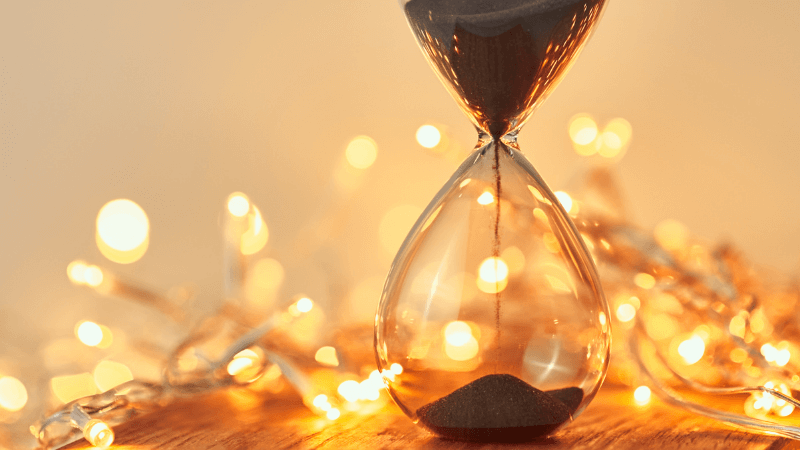 ---
7. Use CTAs (Call to Action)
A strong call to action lets users know what to do next, and it makes their journey easier.
The "ingredients" of a good call to action:
excellent visibility;
shows an obvious benefit;
short;
awesome design that attracts attention.
---
8. Develop Special Landing Pages for Some Promotions
A landing page leads customers to something specific and encourages them to act. It is focused on one objective.
There are 4 essential elements of a landing page, according to SEMrush:
a unique proposition;
call to action (CTA);
benefits of the offer;
social proof.
Landing pages are the perfect opportunity to create conversions, collect information and solidify your customer base.
---
9. Don't Forget Your Mobile Channels
Make sure that your website is mobile ready. What does this mean? It means that your website works on mobile devices (smartphones, tablets) as well as it works on desktops. Providing a mobile-friendly shopping experience is an effective way to keep visitors longer on your website. Keep in mind that mobile e-commerce sales are projected to reach $3.56 trillion in 2021.
What does a mobile-friendly website do for your business?
it increases page views and conversions;
it decreases the bounce rate;
it boosts your website in the search engine rankings;
it attracts more users.
---
10. Ramp up Your Customer Service
Your customers need support, especially during the rush of the holiday season shopping spree. Develop a customer service plan. First, you require a dedicated team behind your online store. Great customer service provides value if it focuses on treating the customers well and exceeding their expectations. Make sure that the people who are part of the customer service team are prepared to handle any possible complaint in a short time. Also, if your customers provide you with feedback, take the time to review it and, if necessary, apply changes to your business methods according to it.
---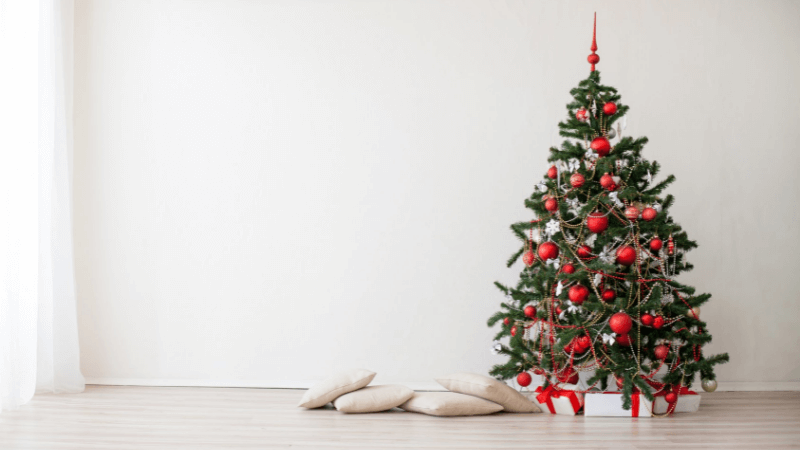 ---
Bonus tips for the holiday season:
decorate your website, create a Christmas vibe;
offer gift wrapping options;
offer next-day shipping (some people start shopping the last minute);
don't forget to retarget in the future the customers that you acquire now;
---
As a retailer, your year is far from being over. Christmas is the last major shopping event of 2021, so you must work hard to make the best out of it. People will continue to shop online, so creating a smooth shopping experience gives them a strong reason to choose you over the competition.
---
You're not a retailer? Don't worry! Check out our 10 tips and tricks for Christmas shoppers.