Featured Product Akinon is a cloud-based omnichannel commerce platform, next-generation application suite. It has scalable features that work towards boosting your business' growth.

Akinon is taking over the e-commerce world like a wildfire. Jump on board now, or be left behind!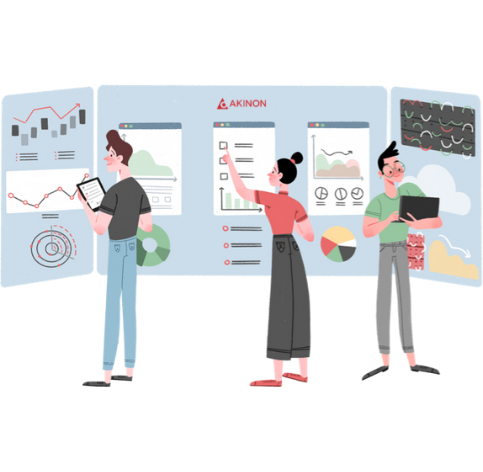 Our Products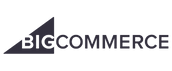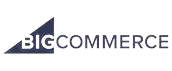 BigCommerce
BigCommerce is the world's leading cloud e-commerce platform for established and rapidly growing businesses. BigCommerce combines enterprise functionality with an open architecture, app ecosystem, and market-leading performance.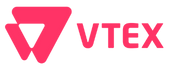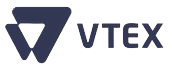 VTEX
VTEX Cloud Commerce provides its customers with access to a new concept for digital commerce, in an open, dynamic, and especially collaborative environment.
Eva e-commerce
Probably the best e-commerce solution for a successful business. Reliable, complex, robust – Eva is an e-commerce platform we've been perfecting since 2011.
Eva B2B
The perfect platform for distributing across the online channel, that allows the sales team to focus on maintaining relationships with the customers.
Eva Marketplace
Eva Marketplace is a platform that allows you to build an easily customizable multi-vendor marketplace.
---
Web development
We take on each development challenge with an open mind and make sure it flows seamlessly into the way you operate your business.
Mobile development
We pay special attention to the way the UI/UX of apps we design fit your personalized business needs.
Software analysis
We provide software analysis service before development begins, to develop solutions engineered to grow your business.
E-commerce consulting
The fulfillment of your e-commerce goals accelerates thanks to our end-to-end e-commerce consulting services.
Software consulting
Whether they're financial, technical, operational or of any other nature, your objectives take center stage when employing our software consulting service.
Software product testing
Across levels of complexity and versions of operating systems, our testing service doubles down on processes that need improvement in a way that stays true to the original purpose of product.
Automated software product testing
Automated tools and techniques allow you to save precious time whether it's a standalone operation or a component of a more thorough testing endeavour.
---
Featured case studies
---
The Company
CustomSoft is a technology company specialized in strategy, engineering, interaction design, and digital commerce. CustomSoft works with market leaders and challengers pursuing growth by applying novel and adaptive thinking to the most ambitious business scenarios. Innovation stays at the core of our processes as we combine cutting-edge technologies with trans-disciplinary know-how to discover the best solutions for our customers.
CustomSoft designs & delivers iconic experiences and digital products for a new generation of customers. Combining the enthusiasm, perspective, and creativity of the team with best practice delivery capability, CustomSoft helps our clients to satisfy audience needs and surpass business goals – more than 15 years of UI, UX and e-commerce funnel optimization.
---
16
founded in 2006
Years in operation
100+
successfully
Projects completed
80+
exceptionally
Clients served
19
globally
Countries of origin for our customers
78
local & international
Strategic partnerships
4
worldwide
Offices around the world (Romania, UK, Portugal, US)
---
Who trusts us
Since 2006, we have served over 80 clients from 19 countries. Our clients' satisfaction and growth is our great reward!
---