Are you ready for Black Friday?


We have prepared a checklist that will help prepare your e-commerce store for Black Friday, one of the most important shopping events that takes place every year. Due to the pandemic, shopping habits have changed. More consumers started shopping online, so it is essential to have a functional e-commerce site.
According to BigCommerce statistics, e-commerce will make up 22% of global retail sales by 2023. Currently, it accounts for close to 11% of all retail sales in the U.S.
Statista points out that the COVID-19 pandemic continues to have a significant influence on e-commerce and online consumer behavior around the world. Because millions of people stayed home in early 2020, digital channels have become the most popular alternative to crowded stores and in-person shopping. In June 2020, global retail e-commerce traffic stood at a record 22 billion monthly visits, with demand being exceptionally high for everyday items such as groceries, clothing, but also retail tech items.
There's one thing that isn't changing, though: the consumers' appetite for good deals. With all of these things in mind, here are our 10 tips for getting your retail business ready for Black Friday:
---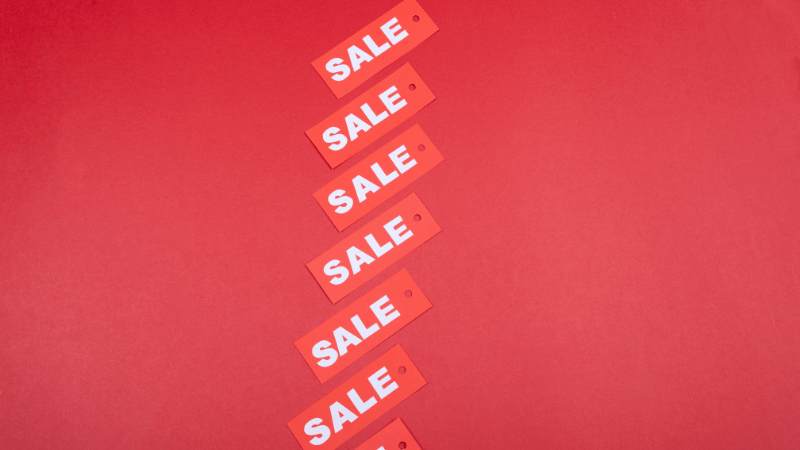 ---
1. Plan ahead
More and more shoppers do their online research ahead of time to find the best deals, so it is a good idea to make sure you're communicating your offers as early as possible. Also, prepare a checklist with the things you need to set up by Black Friday, such as:
prices;
discounts;
landing page;
return policy;
communication strategy.
---
2. Review your inventory
It's important to know your inventory before Black Friday arrives. For sure you don't want any mistakes on your website and you need to have enough of your most popular and demanded items. This review process helps you know how to place your future orders to your suppliers, to ensure that no angry customers leave your website because they didn't find what they wanted. Preparation is key. Suppliers have been operating above capacity because of the pandemic, so they might need more time to get your products ready.
---
3. Make your customers feel extra special
Update your customer service practices. Make sure that your team is ready for what is about to come. Assign the current situations, and if necessary, increase the number of people working in the Customer Service department, so you are prepared to handle the sales and the questions that your customers may have.
Also, make your deals easy to find. People are less likely to buy from you if you make them hunt around the site for deals. Instead, keep it nice and simple and save them time.
---
4. Don't forget the mobile version of your website
According to Oberlo, the mobile commerce share of total ecommerce retail sales in the US is expected to hit 53.9 percent by 2021 and 53 percent of the consumers who shop online every day rely on their smartphones. Analysts predict global mobile commerce sales will reach $3.56 trillion in 2021.
Statistics speak out loud: it is crucial that your site is working for smartphones.
---
5. Check your site speed
Check if the site can handle the traffic expected during the whole event. For a lot of e-commerce stores, Black Friday is the event that brings the most traffic. You want your site to be performing at its best. Search for any issues and fix them, check your search function, optimize your pictures and make sure that the website loads fast, customers tend to see slow websites as unreliable.
Important: To check your website speed and ensure the performance is top notch, Google has a free tool that is simple and easy to use. All you have to do is enter your URL and the tool will analyze the performance of your website, giving you immediate results.
---
6. Step up your Marketing game
Black Friday preparations start early for a reason. You have to make sure that you reach a large audience ahead of time, and build a name for your business. People tend to choose things they are familiar with, so building brand awareness is a must.
Use your social media platforms to begin notifying your customers of upcoming sales. Send a newsletter to an e-mail list, and invite your customers to check your e-commerce store. Consider offering an additional incentive to your social media and e-mail customers, this will encourage people to follow you. Social media is a great place for brands to provide engaging content that makes customers want to make a purchase.
If you're already selling on multiple channels, identify which have been working the best for your business and focus on them. Also, try to make a buzz within your community and consider setting a budget for promotion in local media. Jump on these opportunities early. Also, add a touch of personalization in everything you do.
---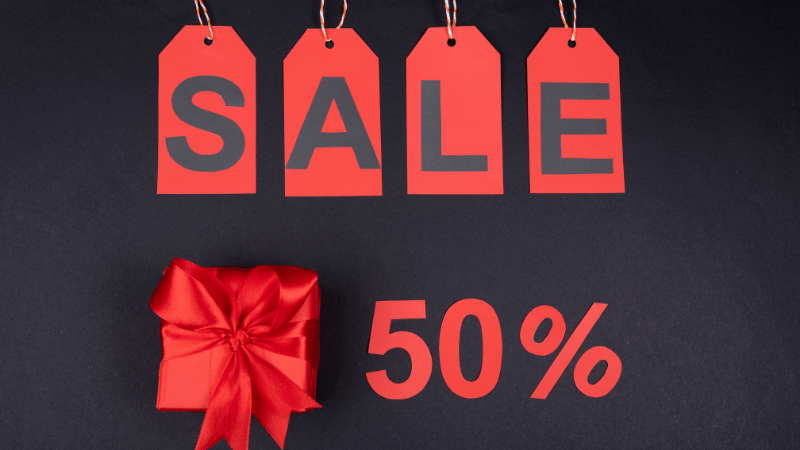 ---
7. Set an easy return policy
During Black Friday, people will also be interested in your return policy, in case any product they buy is not up to their expectations. If returning products is not a simple task for your customers, they are more likely to skip buying from you.
---
8. Set up a reminder for abandoned carts
Send an email reminding the customers that they left their shopping cart without finishing the purchase. You can simply tell ask them if they would like to complete their order, or even offer some incentives, such as a discount or free shipping.
---
9. Keep an eye on the competition
Pay attention to your competition's efforts, this a way to gather ideas for your own Black Friday deals. An easy way to do that is to subscribe to their email list and study their campaigns. Make sure you don't copy them word for word, adapt everything for your own business.
---
10. Have a backup plan
Have a backup plan for as many scenarios as you can imagine: selling out of some items (have some suggestions ready for similar products), customer issues, sick employees, emergency situations, etc. Consider shipping delays, they are a frequent occurrence during Black Friday. Think about the worst-case scenarios for your business and create backup plans wherever possible. It is much easier to come up with solutions ahead of time, instead of during the biggest sales event of the year.
---
Do you have a countdown timer ticking away in anticipation for Black Friday to arrive? This is the perfect opportunity for you to gain new customers. There are only a few weeks to go until Black Friday, so consider implementing one or more of the tips we offered you in this article, so you can maximize the potential of this extremely important shopping event.
---
Are you a shopper? Don't worry, we have prepared some tips&tricks for you too. Click here to see them.