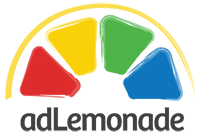 adLemonade is a specialized, high-performance marketing agency certified as a Google Premier Partner. As one of the top 5 online marketing agencies in Romania, they offer a tried and tested recipe for success. They say "It's simple and tasty, just like lemonade, and it's healthy for your business and tastes good to customers. Moreover, you always know what ingredients we use to obtain the desired results."
Services that they offer:
Google AdWords;
Display advertising;
Facebook Ads;
Google Analytics;
Youtube Ads;
Training and consulting.