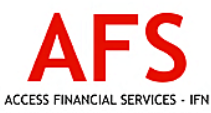 AFS is a non-banking financial institution set up at the beginning of 2007, dedicated to financing small and medium-sized companies in Romania by offering viable alternatives to bank lending. Access Financial Services – IFN SA is supported by financial stakeholders determined to support the development of an entrepreneurial environment in Romania.
The managerial team is composed of professionals with extensive experience in the financial and banking market in Romania and abroad, eager to share their knowledge and to provide quality support to the company's clients.
They want to offer flexible and quick financing solutions with minimal safeguards, tailored to the current needs of the clients' companies.
They intend to help grow your business by becoming a trusted partner who can provide financial capital needs when needed quickly and without bureaucracy.