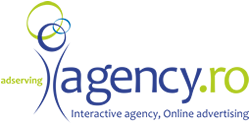 iAgency believes in results. In fact, the results inspire them. Once these have been defined, a "look" is set for the high ends. Once they have been completed, they help clients' companies grow. Once redefined, objectives inspire them again.
They apply understanding customers' goals, their audience and their competitive strengths to the synthesis of ideas that generate results.
Constantly in search of new ways to connect with consumers, they use ideas – expression of creativity, strategic foundation and technological supply – to change minds, propel the market and shape the future.
Finally, iAgency's ideas build the value they provide to customers in a digital environment through the programs and platforms they build. They define the value of the right of link between their work and their utility for consumers.