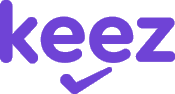 keez is a technology company specializing in digital accounting services for small businesses, PFA, and start-up.
They want to bring the technology of big companies to the accessibility of small companies. They want every entrepreneur to have the chance of digitizing time to focus on what matters most: business development.
Their mission is to create solutions for easy management of any business. Provides fast, mobile, affordable and modern services to help entrepreneurs have a clear, real-time vision of the business.