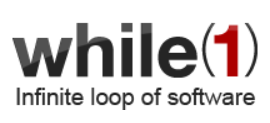 Through the quality of the services offered and the experience gained in eCommerce, While(1) is raising the standards of e-commerce in Romania through a wide range of services and solutions adaptable to each business. They provide marketing or e-commerce strategy advice so the customer can get remarkable results with minimal effort.
The integrated services are aimed especially at the Romanian market: online payment processors in Romania, automated courier systems offered by couriers in Romania, price comparisons and price update vending machines offered by the Romanian distributors. The service packages offered by While(1) are designed and molded for the Romanian e-commerce market, aiming to provide balanced solutions according to market requirements and needs. Taking into account the experience gained for 10 years in the electronic commerce in Romania, they have been able to observe and study the evolution of it in order to come up with a product that can deliver eCommerce solutions for any business.
Compared to eCommerce platforms in Romania, While(1) is highlighted primarily by the quality of the services offered to the client and by online development consulting and strategy. Stores developed by While(1) have achieved numerous notable awards and results.
While(1) is a customizable, intuitive, user-friendly and easy-to-manage online store platform. The platform was developed by online store owners who have accumulated over 10 years of e-commerce experience in managing real-world magazines such as PC Garage, WatchShop, 3pics, sevensins, toys, and more. Thus, it is a special platform to allow the next level of development and business development.
In addition to managing and creating online stores, While(1) is offering full web hosting services, Email marketing, Integrated Office & eCommerce (VoIP) solutions, SEO onpage and offpage SEO consulting, marketing consultance and online commerce and so on