The retail market is rapidly evolving, as companies are always searching for new ways to improve the customer experience, increase their profits, and position themselves as industry leaders. To achieve these goals, companies adopt different business models based on their needs and preferences. One such business model is the D2C one—a model that has gained a lot of popularity in recent years.
But how is it different from the traditional B2C business model? And could it be a good alternative for your business? Let's dive into the particularities of each business model and learn more about these two strategies:
---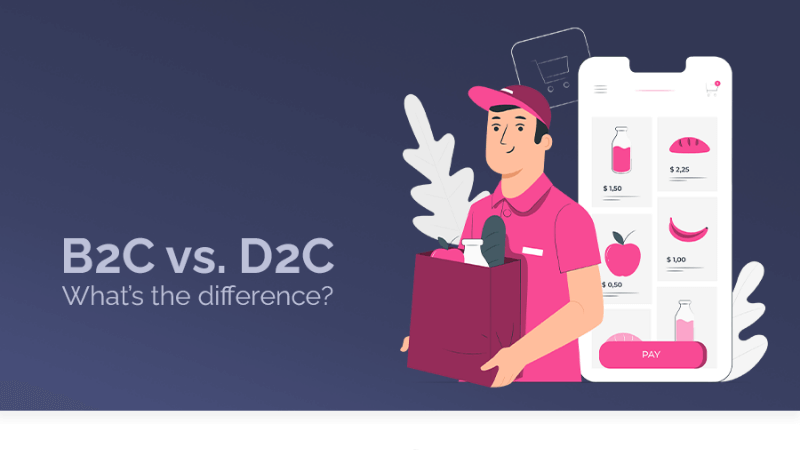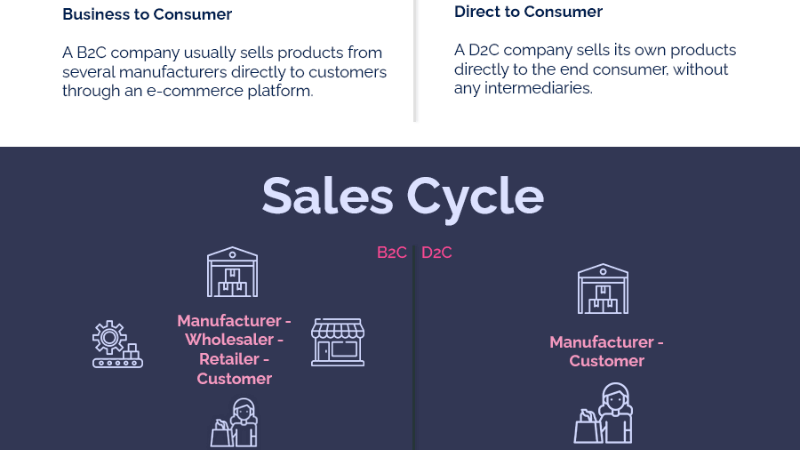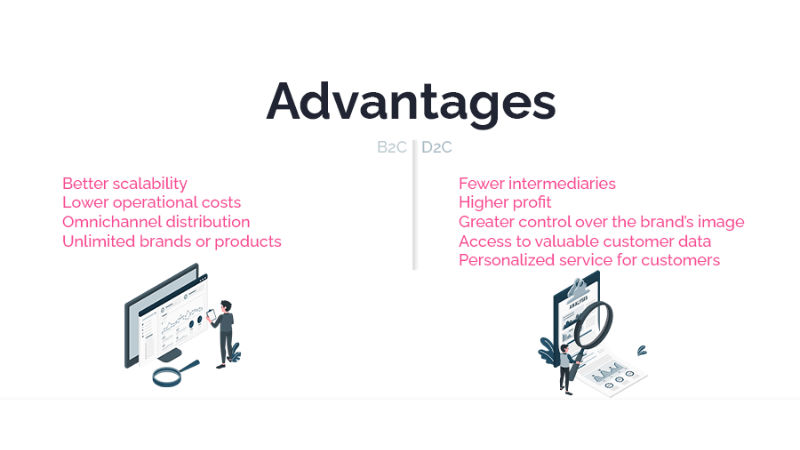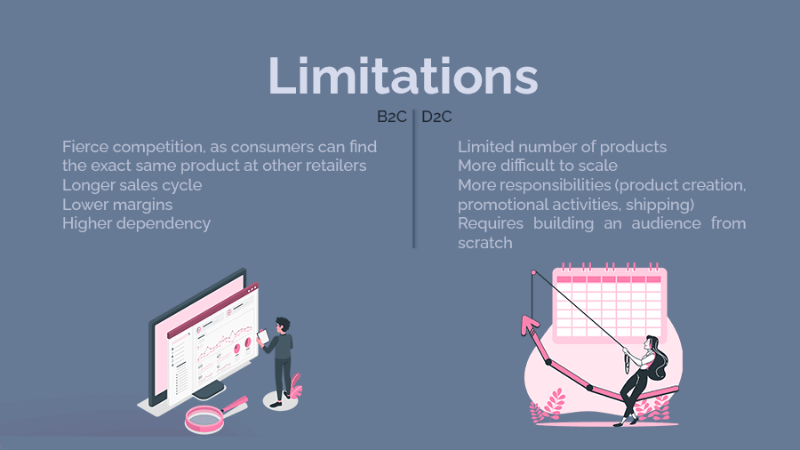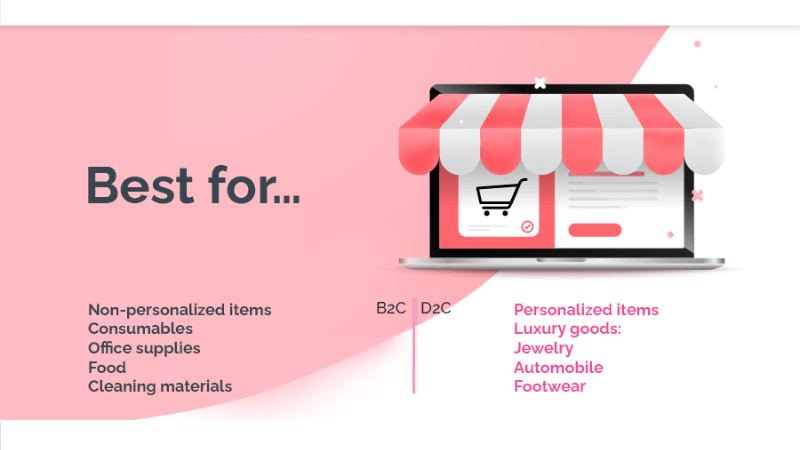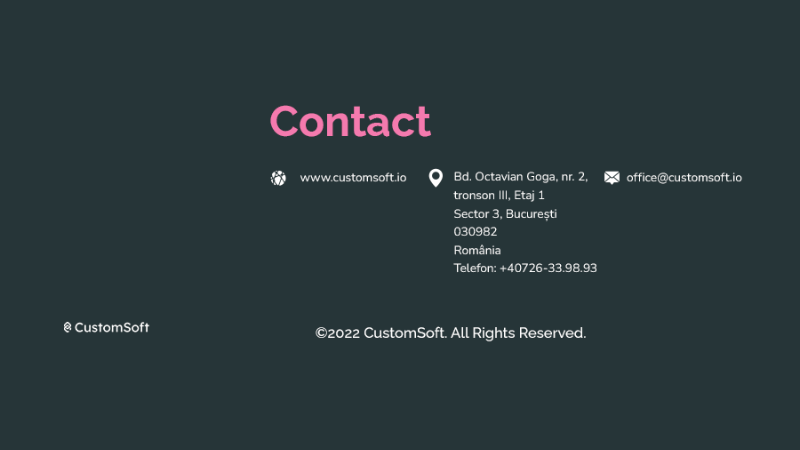 ---
So, which of the two business models works best? It depends, as both strategies have their own benefits and limitations. However, when choosing a business model for your own company, it is essential to make an informed decision, analyze the particularities of each strategy, and determine what works best for your needs.