Traditional e-commerce platforms offer a solution suitable for everyone from a single supplier, many with the basic capabilities to set up and run an online store. This way of working was ideal especially at the beginning of the popularization of e-commerce when customers needed simple and standardized experiences. At the moment, customers' expectations have changed, and they opt for modern and captivating digital experiences. At the same time, the steady growth of e-commerce has forced companies to adapt in order to retain their customers.
Thus, in order to keep pace with the rapid change of consumer behaviors and expectations, companies are rethinking their solutions in terms of technology, which makes them move away from traditional e-commerce platforms.




What is composable commerce?
Composable commerce is a trading system built from Packaged Business Capabilities (PBC). According to Gartner, PBCs are software components that represent a well-defined business capability, functionally recognized as such by a business user. Technically, a PBC is a limited collection of data schemas, a set of services, APIs, and event channels. PBCs are used as basic elements for product application suites and custom application experiences.
Composable commerce allows e-commerce teams to select and assemble the best business solutions to meet unique business needs. Instead of using unique e-commerce functionality to meet business needs, composable commerce uses modern technologies and approaches such as MACH (microservices, API, Cloud, Headless) and JAMstack (JavaScript, APIs and Markup) to adapt to market dynamics. Composable commerce also offers companies a selection of the best quality commercial components, all of which are connected – or composed – in a custom application built for specific business needs.




The basic principles of composable commerce are:
Business centricity. Improve businesses to make changes in digital strategy, enable new business models and create unique experiences without relying on IT.
Modular architecture. It offers a more agile delivery, faster time to enter the market, and improved experiences in all points of contact.
Open ecosystem. Encourage brands to assemble the best solutions using various accelerators, third-party applications, precomposed solutions, and best practices.


Adopting a "composable" approach to your business will help you always have an answer to the changing needs of customers, with unprecedented speed and flexibility. Composable commerce embraces uniqueness, differentiation and understands that it is not enough to have a "functionality suitable for everyone".


By 2023, Gartner predicts that organizations that have adopted a composable commerce approach will outperform 80 percent in speed by implementing new features.


The problem is that many merchants are overwhelmed by the digital side of the business. They know how to manage logistics and marketing parts, but they fail to understand and react to customer behavior. To support all market changes, companies need to find ways to run and launch new projects quickly and efficiently. In order to transform the way we interact with customers, changes must take place at the organizational level. The digital transformation is not just about changing the platform, but about reorganization, to allow a constant evolution.
For many online stores, composable commerce is already a reality. There are a multitude of specialized tools for different parts of the experience: CMS, search engines, evaluations and reviews, customization tools, etc. But this is only the first step. In addition to connecting these specialized tools, merchants need to develop custom applications and combine them to create, in addition to online experiences, user interfaces throughout the customer journey.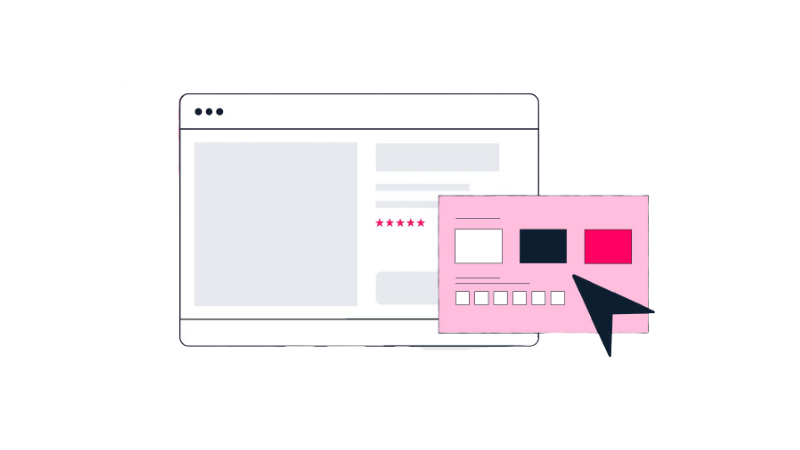 Creating amazing customer experiences is a challenge, which is why marketers need to look for tools that reduce the complexity of the actions they need to take. Tools are needed for:
building customized applications to solve problems specific to your business, which third-party solutions could not solve;
integration of customized solutions and third-party applications that can improve key parts of the experience;
developing the landscape of new, compound applications, constantly testing and measuring results.


There are many reasons why companies have rushed to adopt compostable commerce, especially during this period. The age of digital transformation has brought a major increase in the number of devices that consumers use, allowing constant connectivity regardless of time or place. This high level of connectivity has greatly increased sales on online channels. Online has also evolved in terms of devices. People no longer use only laptops and smartphones, but have integrated into their daily work a whole range of new devices – smart appliances, voice assistants, AR / VR headsets, etc. This has caused problems for companies that did not have the necessary technology to support all these developments.
This is where composable commerce comes into play. With a front-end and back-end disconnected, it is possible to manage business experiences for all devices and channels, while adding support for new contact points in the future.
---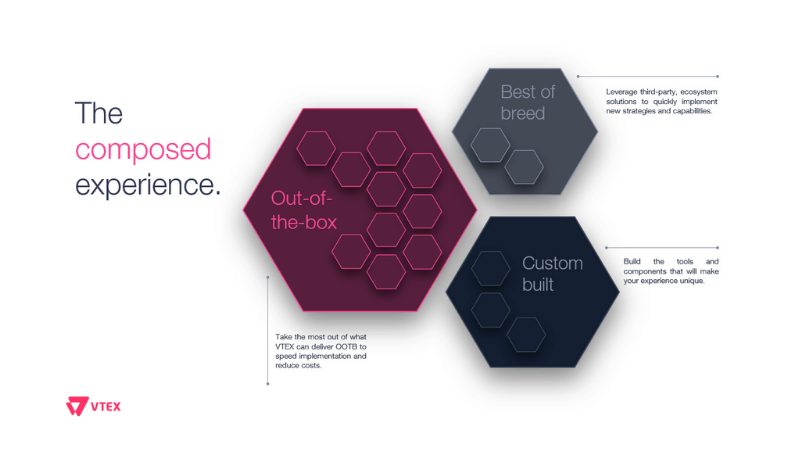 Today, even for mature companies, this effort is usually a combination of various tools. This is exactly why VTEX built a new tool. It reduces complexity and stimulates traders in the challenge to expand, integrate and build on the VTEX trading platform. Thus, VTEX IO was created.


With VTEX IO, a new layer has been created for the existing e-commerce platform. This new layer can orchestrate data and capabilities from both VTEX and third-party applications to provide contextual results during the customer journey.


With VTEX IO, traders can focus on what matters: properly "conquer" all sales channels. The beauty of composable commerce is the ability to use data and services combined to blur the lines between content and commerce.


In Romania, CustomSoft had the opportunity to be part of the project through which Veranda Mall became the first mall in Romania to launch its own online store through a marketplace.

Read here what benefits Veranda Mall has after going online.
---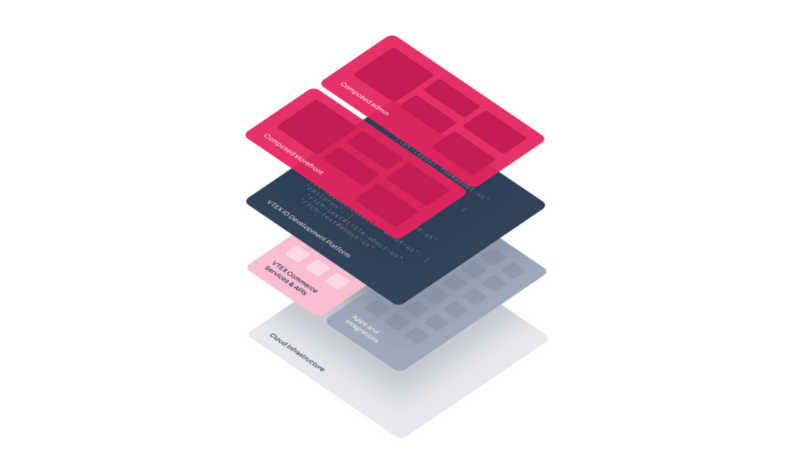 What are the benefits of using VTEX IO?


Separating front-end from the back-end, and creating experiences for any customer contact point – web, mobile, voice, chatbot, IoT, AR / VR, or any other emerging contact point.
Delivering an amazing experience faster. By reducing the complexity of the development process, VTEX IO allows teams to focus on building the best commercial solutions at a much higher speed.
Customized solutions. The VTEX IO architecture allows developers to create customized solutions without other constraints. You can customize the front end, you can create applications or integrations for the back end.
All information in one place: data related to inventory, logistics, and fulfillment are managed from a single platform.
It is possible to connect external sources, extend back-end applications and synchronize with VTEX APIs to unlock every business opportunity determined by customer data.


Why choose VTEX?


VTEX technology combines the scalability and security of a SaaS solution with the flexibility of a low-end development framework that can be used to create from basic online stores to complex IoT and augmented reality tools.
---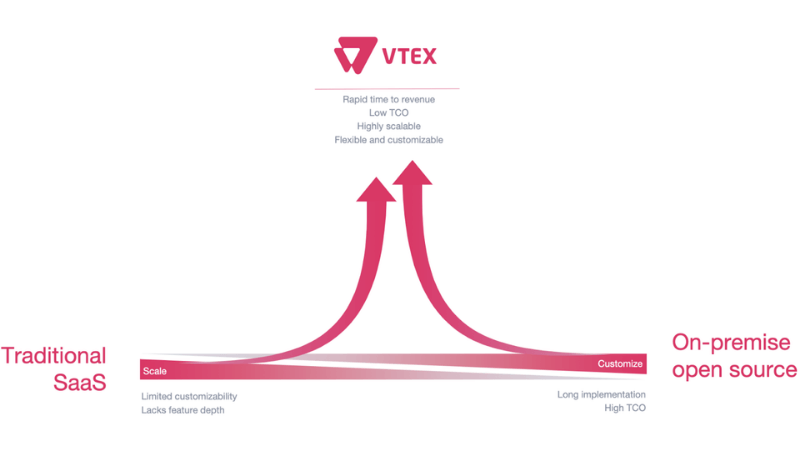 ---
Technology should be an ally for your transformation. Choose the right platform and tools to fuel today's strategies and tomorrow's changes.
---
Are you ready to take your company to the next level? We can help you! Fill in the form and a consultant will contact you as soon as possible.