Artificial intelligence (or AI) is one of the most popular technologies used today in the business environment. This is largely due to a diverse set of applications and new ways to simplify their use. AI helps companies make smarter, faster and more informed decisions by collecting and processing data. These platforms use machine learning to organize and understand large data sets. With the help of advanced tools, predictive models can be built and forecasts can be generated based on this information. Artificial intelligence is a growing force in the technology industry. It shows its potential in a wide variety of industries, including retail and manufacturing.
---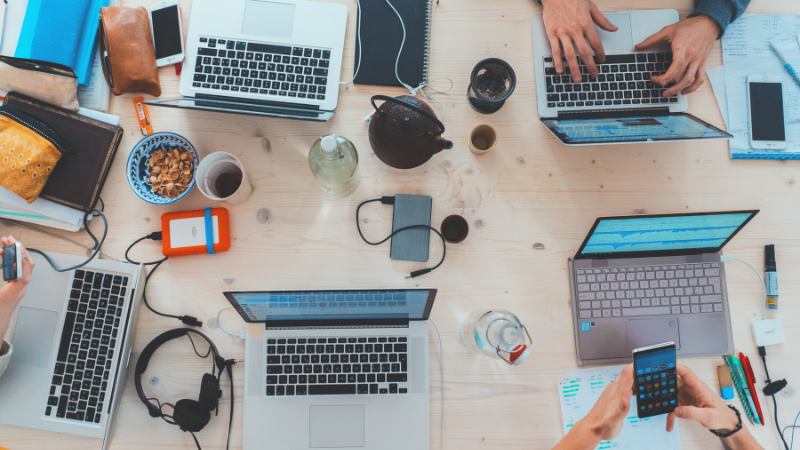 ---
What are the first steps to integrate artificial intelligence into your business?
---
1. Familiarize yourself with artificial intelligence
It takes time to familiarize yourself with what modern AI can do. You should also take advantage of the wealth of information and online resources available to familiarize yourself with its basic concepts. In order to use AI, you need to understand how it works, what it can do and where your business will help you.


To help you in this process, we have prepared an article about artificial intelligence and how it works.
---
2. Identify the problems you are looking for the solution through artificial intelligence
Once you are familiar with the basics, the next step is to explore different ideas. Think about how you can add AI capabilities to existing products and services. It is also important to consider specific use cases to see how you can get a demonstrable value from AI because, like most other business investments, it should come with a specific goal.


Getting the best performance involves the question: What exactly do I need to do AI?


Depending on the industry the business is in, AI integration can help solve a number of persistent problems and improve current results. If AI can solve the issues under discussion, you need to further identify the people in the organization who can help you with it.
---
In short:
define the needs of your business;
think about what problems in your business AI can solve;
determine what results you want to achieve;
anticipate the main obstacles to achieving these results;
think of a system for measuring success.
The answers to these questions will help you make the first action plan, which will help you make the best decision.
---
3. Prioritize the concrete value
Once you have defined the business needs, you need to identify the potential business and financial benefits of the AI project. Try to consider all possible implementations of AI and connect each initiative with concrete results: you can do this by focusing on short-term goals and by defining a system for measuring success.


Remember! What is popular today may not be popular tomorrow, so the solution should be chosen based on business needs, not what everyone is choosing at the moment.


Consider whether you can effectively integrate a solution into your daily workflow, analyze how it fits into work processes, and explore whether adding an AI-based solution to existing products or services would add value in the long run.
---
4. Know the internal capacity of the business
There is a big difference between what you want to achieve and organizational capacity. A company should know what it is capable of in terms of technology and business process before embarking on a full implementation of AI.
There is often a gap between what you want to develop and what you can actually achieve in a certain amount of time. Therefore, after prioritizing the objectives, it is time to decide which approach works best:
building a new solution, from scratch, using internal resources;
purchasing an off-the-shelf product;
collaborate with a partner to develop an AI project;
outsourcing the entire development process.
Whatever approach seems best, it is always worthwhile to research all existing solutions before stepping up.
---
5. Contact experts in the field and prepare a pilot project
Once the business is ready from an organizational and technological point of view to adopt AI, then it is time to start building and integrating. It is extremely important to attract external experts or AI consultants here.
Also, with whom within the organization can you partner to help choose and implement an AI solution? With team members already interested in AI, they are probably thinking about how it can help you improve operations. They do not have to be experts, but only interested and willing to help test a solution. It is important that if the AI will be directly involved in their area of operations, emphasize that it will support their work.
Developing AI software is not the same as creating typical software. AI is a hyper-specific specialty, hard to learn. It takes a lot of experience and a special combination of skills to create algorithms that can teach machines to think, improve and optimize business workflows.
If in doubt, you can simply choose to outsource AI development to an agency that specializes in big data, AI, and machine learning. AI agencies not only have the knowledge and experience to maximize the chances of success, but they also have a process that could help avoid any mistakes, both in planning and production.
---
6. Set a data integration manager
Before implementing AI, data must be prepared to avoid errors. The data set must be correct, accurate, and have all the necessary attributes necessary for an algorithm to perform its task. This step precedes the implementation of AI.
Even the most advanced algorithms in the world cannot give you the desired results if you do not provide them with high quality data to work with, so the data set must be organized, updated and expanded periodically.
---
7. Start with small steps
Start simple, use AI incrementally to collect feedback, and then analyze its usefulness.
---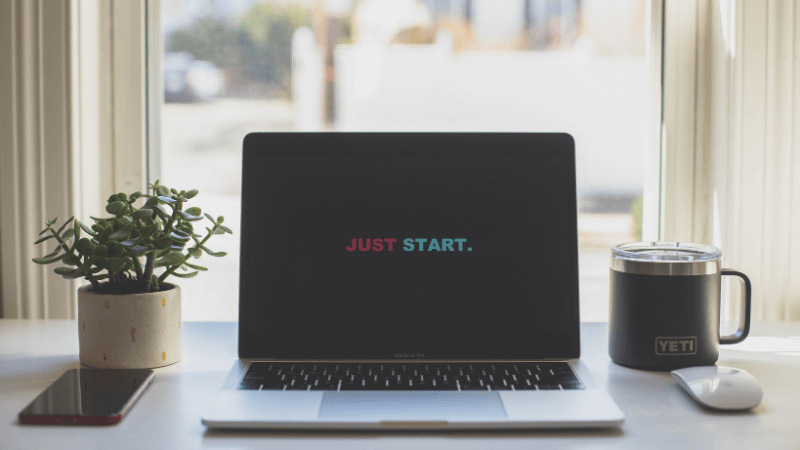 ---
You are now more familiar with the steps you should take before integrating AI into your business. Make sure your current technology is able to handle whatever solution you choose to implement, or consider hiring a company that specializes in implementation of AI.
---
Are you ready to take your company to the next level? We can help you! Fill in the form and a consultant will contact you as soon as possible.
---