In recent years, customer expectations have changed in terms of shopping experience. They are more informed and critical than ever. Businesses need to understand their needs and requirements in order to meet their expectations. Therefore, rapid adaptation is needed, as these needs are constantly changing and are influenced by a wide variety of factors.


Unified commerce is represented by a single platform that allows the connection of all activities in a business. It combines e-commerce, order fulfillment, inventory management, customer relationship management, point of sale (POS) point-of-sale capabilities – and more. It offers a single view of the inventory and of each channel on which the sales take place. At the same time, it can be viewed in one place of customer behavior, such as purchase history and personal data, regardless of the chosen interaction channel.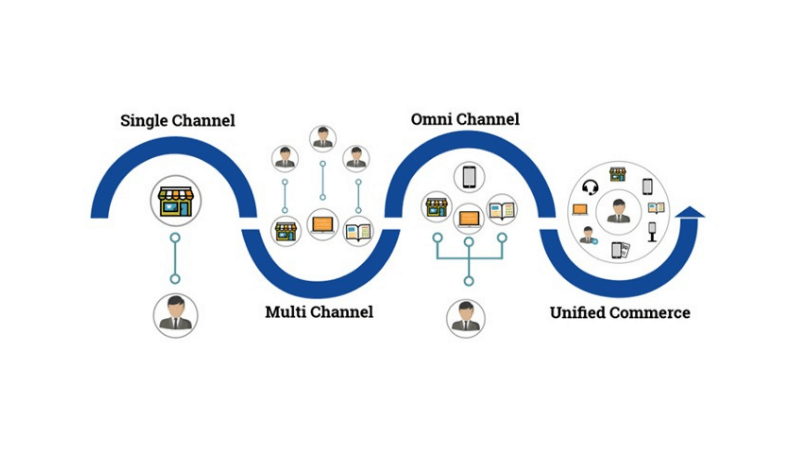 A unified approach to commerce creates harmony between customer contact points by synchronizing sales channels and consolidating backend operations. The use of separate solutions means that businesses must rely on costly integrations between systems and even then, they risk creating an experience that feels inconsistent and insecure.
---
The benefits of unified commerce for a business:


1. Reduction of errors and risk
When using separate systems, any delay in communication between them may be reflected in data synchronization. Consequently, for example, one can reach the situation where an item is sold on the site when it is no longer in stock. Using a single system for the entire business brings all the information in one place – from prices to product availability, etc. This eliminates errors and the risk of discrepancies between systems.


2. More precise tracking of customer interactions with the business
Before the Internet age, tracking customer behavior was limited to collecting and analyzing information about who entered the store and what products they bought. Today, customers have a more complex customer journey because they use an increasing number of channels before completing a purchase. With the help of unified commerce, you benefit from a consolidated view of your data, you can track customer behavior at every point of contact. For example, a customer can start their customer journey by clicking on an ad on Facebook. From there, the customer can create an account in your online store, make purchases, or add an item to the shopping cart, and then leave. You can then email them about the item in their cart, including information about your local stores. The customer then has the option to return and complete the order or can visit one of the physical locations.


3. No further integrations are required
When using a separate system for managing sales, another for managing suppliers, a third one for the online store, and so on, setting up and maintaining them requires effort and cost. Also, communication between different platforms can become a problem. The integration of separate systems requires the intervention of experts who are familiar with those software solutions, which can be difficult. By using a unified system, the costs and efforts involved in all phases of the project are significantly reduced.


4. Personalized shopping experience for each customer


"Customer experience is the next competitive battleground. It's where business is going to be won or lost."

Tom Knighton, Conversant Global Practice Lead



Customers expect customization. With the help of a unified commerce platform, merchants understand customer preferences and can adapt their shopping experience and marketing communications. Also, with the help of the analysis of this information, it is possible to understand the behavior of the clients on all the sales channels and a prediction can be made regarding their future behavior. This helps, among other things, to better product recommendations, and to create very well-developed loyalty programs, based on buying habits.


5. Real-time inventory updates and better inventory visibility
It is unpleasant for a customer to look in the store for an item he saw online, and not to find it. Incidents like this can damage the business's reputation and drive away customers. A unified commerce platform ensures full visibility of stocks, correct updating of prices, synchronizes data between physical stores.


6. Easy training of new employees
Staff training takes longer when using multiple systems. Also, the use of multiple systems means that employees cannot work in other departments, in case of need, without further training. Also, they no longer have to store multiple passwords, interfaces, and functions. With a single platform that organizes everything, employees can intuitively learn and use technology. This is especially important for businesses where staff change frequently. In addition, it reduces the risk of user error, because employees have fewer data to manage.


7. Automation of business processes
Manual management of business processes is very time-consuming. A unified commerce platform solves this problem by automating these processes. This will increase employee productivity, as they will direct their efforts and time toward more valuable tasks that generate revenue and improve the customer experience.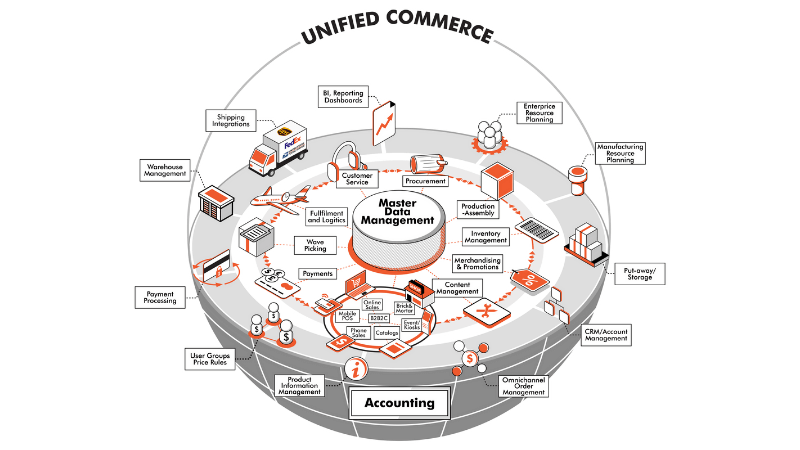 With VTEX, businesses can offer unified business experiences in a very short time and at a much lower cost.


Why choose VTEX?
VTEX technology combines the scalability and security of a SaaS solution with the flexibility of a low-end development framework that can be used to create from basic online stores to complex IoT and augmented reality tools.


Unified commerce allows you to offer customers an uninterrupted shopping experience. The key component to a successful and intuitive e-commerce business is a web platform designed to operate according to the specific needs of the business. The VTEX unified commerce platform was designed to do just that. It allows you to integrate all sales channels through a single management system.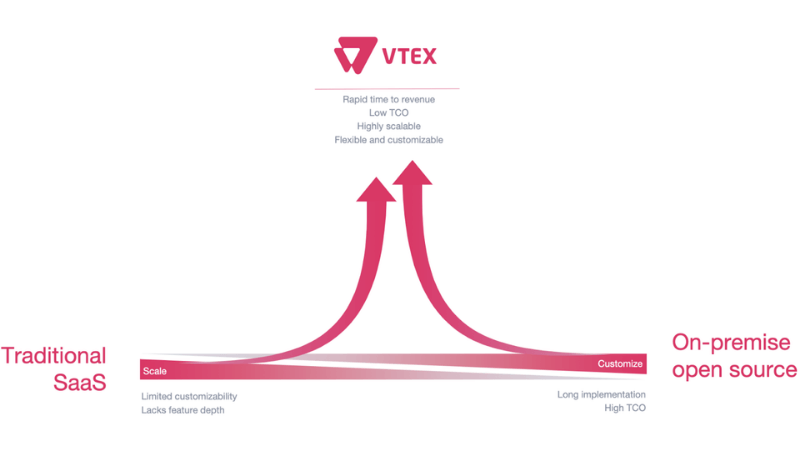 Unified commerce helps overcome today's challenges by enabling companies to deliver a unique sales experience as customers expect.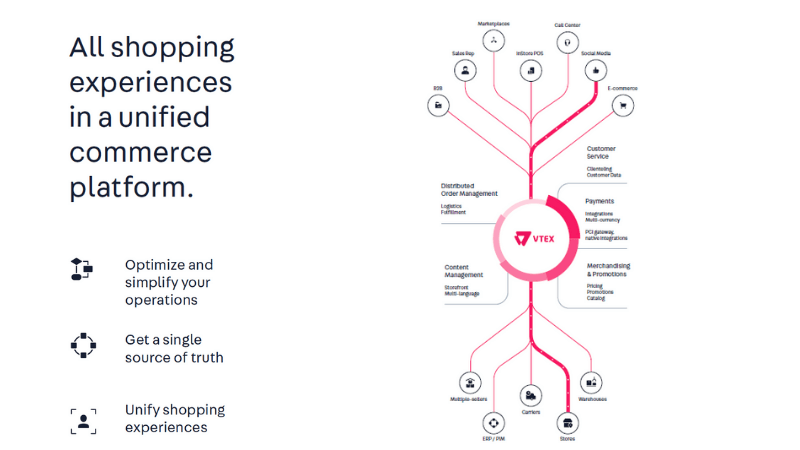 It's time to consider a platform for all sales channels.
---
Are you ready to take your company to the next level? We can help you! Fill in the form and a consultant will contact you as soon as possible.