Today, an ERP system is vital to a company that wants to grow. It helps businesses expand, keep up with consumer demands, and optimize their processes.
An ERP system is used by companies to manage routine operations such as accounting, procurement, project management, risk and supply chain management. ERP systems allow the exchange of data between numerous business processes and connect them all. By assembling an organization's common transactional data from various sources, ERP systems eliminate data duplication and provide data integrity with a single source of truth.
---
The advantages of using an ERP system


1. Greater availability and accuracy of information
ERP systems allow a centralized and efficient collection, processing and storage of information about production, sales, customers, etc., eliminating the need for regular verification and synchronization of separate databases. In this way, superior quality data is obtained and shared between departments in a much more efficient way.
Easy access to high-quality internal data for members of any department is a huge advantage that contributes to improving performance at all levels of the business. In particular, supply chain and inventory management benefits the most from the implementation of an ERP system.
2. Scalability and flexibility
This advantage comes from the modular structure of the ERP, which allows scaling according to the current business conditions. ERP software offers the flexibility to work with variable data sets and changing requirements. It also offers very large storage space and their fast processing. Any change in the structure and way of functioning of the company requires flexibility from the ERP solution.
3. Improved customer service
An ERP improves customer service by automating certain associated tasks. Among these tasks are the efficiency of data management and analysis, the simplification of tracking, the automation of certain marketing and sales processes, etc. Automation helps to reduce the time needed to provide quality services to customers, as well as to reduce costs. Also, thanks to the fact that the ERP takes care of a large part of the tasks, customer service agents can focus on providing the most personalized experience possible for the customers they contact.
4. Improved inventory costs
Due to the precise data it provides, an ERP helps to improve inventory costs. This is achieved by avoiding excessive or insufficient stocks, as well as by reducing the time spent on manual stock tracking. In addition, the information provided by an ERP system can help companies identify where they can reduce or even completely eliminate certain inventory costs. By streamlining stock management, businesses ensure that they always have the right amount of stock needed at any time.
5. Superior management performance
An ERP system can lead to better management performance thanks to the fact that it offers managers better visibility and control over operations. ERP systems offer a wider range of data and perspectives on departmental performance, allowing managers to identify and address bottlenecks more easily. In addition, ERP systems typically include analytics capabilities that can give managers a better understanding of customers, suppliers, and other stakeholders, allowing them to make more informed decisions. Also, ERP systems provide a unified platform for data collection and analysis, which can help streamline operations and reduce the time and effort associated with managing multiple data sources.
---
We have listed several benefits of ERP systems in an article. Click here to read the article "Top 10 benefits of ERP systems".
---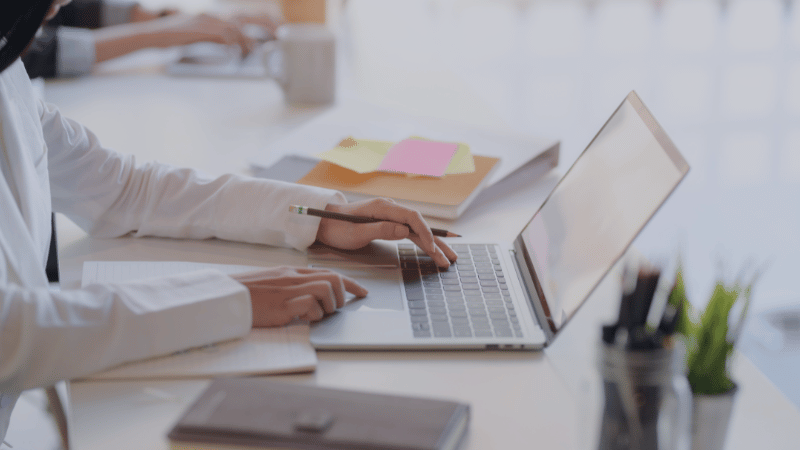 ---
Nexus ERP integration – BaseLinker


A connector that links a marketplace to an ERP system offers its customers a wide range of advantages, including facilitating better management of operations and workflows, as well as better inventory and product management. This connector also helps companies reduce their operational costs and improve workflows by simplifying the process of inventory and product management. This connector also allows companies to optimize their sales and purchasing operations.
We, CustomSoft, reliable partner of BaseLinker, have developed an integration between Nexus ERP and BaseLinker. This integration offers the advantage of an easy process, as it does not require installation and works automatically, without the need for separate maintenance.
The client's Marketplace connects first to BaseLinker, then to Nexus ERP through the connector. The orders received through the marketplace are taken over by BaseLinker, and it transfers them to Nexus through the connector. Then, the merchant processes and ships the orders. Any changes made to the status of the order are automatically reflected through direct synchronization in BaseLinker.
The main functionalities of this integration include the taking over from BaseLinker of the orders and payments that come through the marketplace, the synchronization of stocks, products, prices, invoices, order status, order changes and product descriptions. The integration also offers a transfer speed of 100 API requests per minute.
---


Nexus Media SRL is a global business management solutions company, specialized in providing informational and business intelligence solutions for its clients. The company was launched in 1997, in Romania, and since then it has quickly become one of the top leaders in the business management solutions industry in the region.
Nexus offers a full range of ERP solutions, including financial, operations, production, inventory, sales and procurement management, along with business intelligence solutions. It also offers implementation and integration services of ERP solutions, as well as support, maintenance and training services for its customers, to ensure an optimal user experience.
The company is dedicated to providing business management and business intelligence solutions to help clients improve their operations and achieve positive business results. Besides these, Nexus clients can benefit from consulting and professional implementation services, as well as support, maintenance and training services for its clients. The company is proud of a team of experts in ERP and business intelligence solutions and offers a wide range of products and services to help clients optimize their operations and achieve their business objectives.
---
About BaseLinker


BaseLinker integrates various e-commerce platforms and automates business processes. BaseLinker offers its users many important functionalities. allows the management of orders from online stores and marketplaces from a single place. Inventory and prices are automatically synchronized on the marketplace accounts, bulk offers and auctions on several marketplaces are managed with just a few clicks, and many processes within the company are automated.
BaseLinker helps businesses that want to expand on international markets, facilitating the listing of products in marketplaces such as Amazon and eBay. Currently, 50% of online stores in Poland use BaseLinker to manage orders.
BaseLinker offers multiple benefits for users: over 100 integrations with well-known marketplaces, online stores, couriers, cloud printing and receipt printing applications, other applications that help in business activity, plus a comprehensive API for making your own integration with BaseLinker.
---
About CustomSoft


The future of growth lies in understanding the advantages of technology. CustomSoft is more than a company. It is a team connected by a common love for technology. Since the beginning of CustomSoft, we have expanded our expertise and focused on global coverage. Our concept is that the world is changing, and we want to build software that helps companies keep up with this rapid development.
We aim to improve the way our customers connect and interact with the digital world. CustomSoft aims to collaborate with experts and develop together the companies that choose to work with us.
We center everything we create around quality because our goal is to create unique and meaningful experiences. In addition, we work with a wide variety of technologies that make it possible to fulfill your business needs and quickly obtain profit. Our goal is to perfectly develop your digital projects and encourage your business towards success. We like to be system integrators. Our areas of work include e-commerce, artificial intelligence and custom software development.
In conclusion, the integration between Nexus ERP and BaseLinker offered by CustomSoft offers numerous advantages, including ease of use and high transfer speed. The partnership between CustomSoft and BaseLinker is a sure way to make business faster and more efficient.
---
For more details, contact us!
---