The Customer
Jump, initially named Green Rewards, is a British company that encourages people to take positive steps to live more sustainably. They are engagement specialists that help their clients achieve their sustainability and well-being targets. Years of experience have taught them a lot about motivating people to think and act positively.
---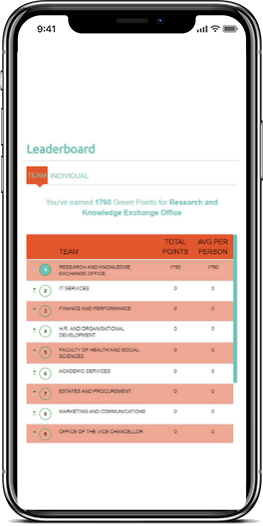 Throughout our collaboration with CustomSoft, quality and commitment have been the foundation of our success. We have really enjoyed working with them, they are great team players that deliver excellent results. CustomSoft proved to be the best choice for us. We describe ourselves as engagement specialists that help organizations achieve their sustainability and well-being targets. We believe in sharing insight and drawing on best practice in helping clients develop innovative programs. The solution developed by CustomSoft met our requirements and expectations. We appreciate their proactive approach and the willingness to suggest improvements to our proposals.
---
The Challenge
In a world where sustainability, climate change, and pollution are more and more concerning, our client desired to develop a program that can help people and businesses to live more conscious about the human impact on our planet.
---
The Solution
Jump is an application that is developed to support local waste minimization and recycling reward schemes. Jump schemes motivate users to reduce residual waste and increase recycling and reuse activities.
The system consists of four parts:
Frontend – It's what a user sees. Here, every user can log in and see his data: points, activities, etc.
Backend – It's the interface where a client or an admin can log in and view, edit or add data about users, themes, activities, teams, charities, points, vouchers. Here, an administrator can see all the reports related to the users, activities, teams, etc. from his scheme.
General Administration Area – It's the place where the Jump team operates all the changes related to schemes: users, roles, clients (schemes), default configurations, reports.
Mobile application – The mobile application is similar to the frontend but it's available in app stores.
Both the mobile application and web portal communicate with the database, however in slightly different ways. The mobile application is only using the database to get data while the web portal is also adding and modifying data.
---
Benefits
Our customer, Jump, uses the app we developed in three separate directions:
Employee engagement;
Student engagement;
Resident engagement.
Through our app, Jump uses gamification to engage users with flexible activities, impact dashboards, fun competition, and communication. For each "green action", users receive points, which encourages them to become more responsible and conscious about the environment.
---
Ready to accelerate your business' digital transformation with CustomSoft?