The customer
Enten Systems is a company that has set up the concept of precision farming which involves farmland management taking into account the natural, specific variation of soils rather than their administrative division. Precision farming means measuring and keeping track of all the data resulting from these measurements, and for that farmers need a system that integrates data and helps them make the best decisions.
---
The challenge
Within this project, CustomSoft had the opportunity to create a platform that can change the way farming is practiced in Romania by using technology in a smart and efficient way.
---
The solution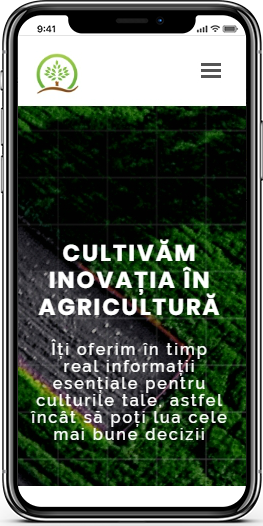 The main beneficiaries of the application are farmers who can access the Enten system of forecasting, warning and agricultural consultancy through the platform developed by CustomSoft.
The main objectives of the platform are:
• To notify the farmer in real-time about the harvest condition and the risk of the occurrence of pests;
• To advise the farmer using experts to care for the crops in good conditions.
Secondary Goals:
• Organizing crop cultivation activities;
• View the weather forecast;
• Exporting data;
• Receiving guidance from the assigned expert.
Other roles in the application are Expert, Technician, and Administrator. The expert sends alerts to the farmer about some actions that the farmer has to do and guide him using a chat system.
The technician evaluates the status of stations when alerts are automatically sent and assures stations' maintenance.
---
Benefits
By developing this platform, the customer assists farmers by giving them an important advantage in farming by using technology.
---
Ready to accelerate your business' digital transformation with CustomSoft?