The customer
Libra Internet Bank stands out in the Romanian banking landscape through innovation-oriented toward the use of online applications and new technologies in the design of banking products and services based on the Internet. Since 2011, the bank strengthened its strategy of "Bank of the Internet", relying on speed in processing the customers' requests and operations, by creating one of the most modern and dynamic Internet banking services on the Romanian market and launching award-winning products
---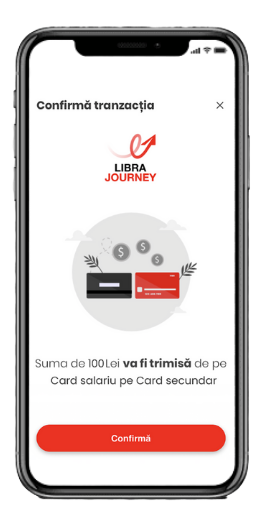 The challenge
Changing customer expectations create new demands. In the Internet era, cash is becoming obsolete, so Libra Internet Bank needed an app that allows fast and secure money exchanges between its users.
The solution
We have developed a mobile version of the Libra Journey app, which allows users to send money fast while making sure that security is high at all times.
---
Benefits
Users have a user-friendly app that allows them to make P2P payments between friends or even their own cards;
Users can access the app through biometric (FaceID and fingerprint) or PIN identification, which decreases fraud risk;
The app allows the users to store their documents and perform QR scans;
Besides fast and secure money transfers, the users can also pay invoices through the app;
The app allows the split of expenses between users.
---
Ready to accelerate your business' digital transformation with CustomSoft?